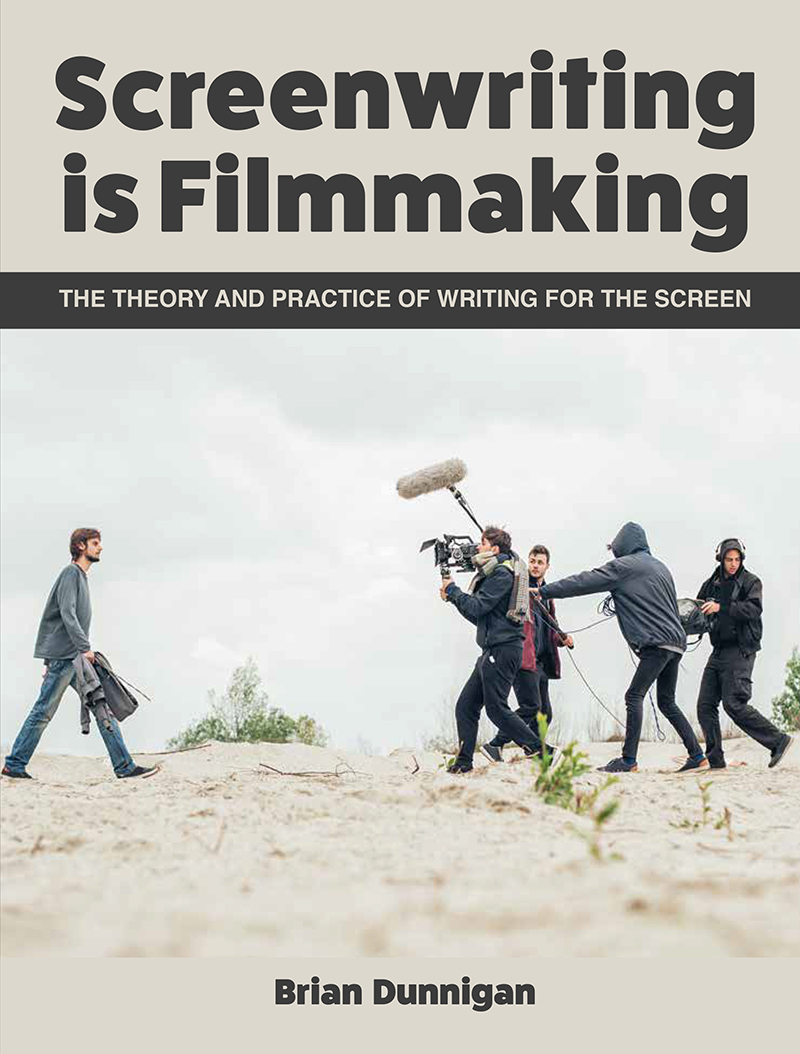 The essential guide for screenwriters
Screenwriting is Filmmaking contains a wealth of insights for new and experienced writers on the historical and theoretical background to screenwriting practice. Analyses are drawn from a wide range of classical and contemporary films, supported by case studies. Practical exercises are aimed at developing craft skills and personal voice through the writing of short and feature screenplays.
Drawing on more than 30 years of writing, teaching and filmmaking and the personal insights of professional practitioners, this is a practical guide on how to become an effective screenwriter. In addition, it provides a fascinating insight into visual storytelling and the place of the screenplay in the collaborative process of filmmaking.
Screenwriting is Filmmaking is ranked top of Book Authority's Best New Screenwriting Books.
Praise for SCREENWRITING IS FILMMAKING
Brian Dunnigan has brilliantly encapsulated the profound dependency all filmmaking has on the ideas that arise from a well-written screenplay. I cannot commend it enough.
IAIN SMITH – Producer of Mad Max: Fury Road, Planet of the Apes, Local Hero
Screenwriting is Filmmaking is the book I have been looking for! Whether a skilled professional or aspiring student, you will find this an invaluable tool.
SANDY LIEBERSON – Former President of Production, 20th Century Fox
Brian has a profound understanding of the craft, and his emphasis on story and character is essential reading for anyone wanting to uncover the beating heart of their own screenplay.
GONZALO MAZA – Oscar-winning screenwriter of A Fantastic Woman